We aim to develop all learners and progress them on to employment, apprenticeship placements or further education. Ultimately our aim is to help our candidates gain the skills and qualifications required to find and maintain sustainable employment. We have access to funding for AEB (Adult Education Budget), Apprenticeships, ESF (European Social Fund), Kickstart, which includes SSU (Skills Support for the Unemployed), SSR (Skills Support for the Redundant) and SSW (Skills Support for the Workforce), and Advanced Learner Loans, amongst others.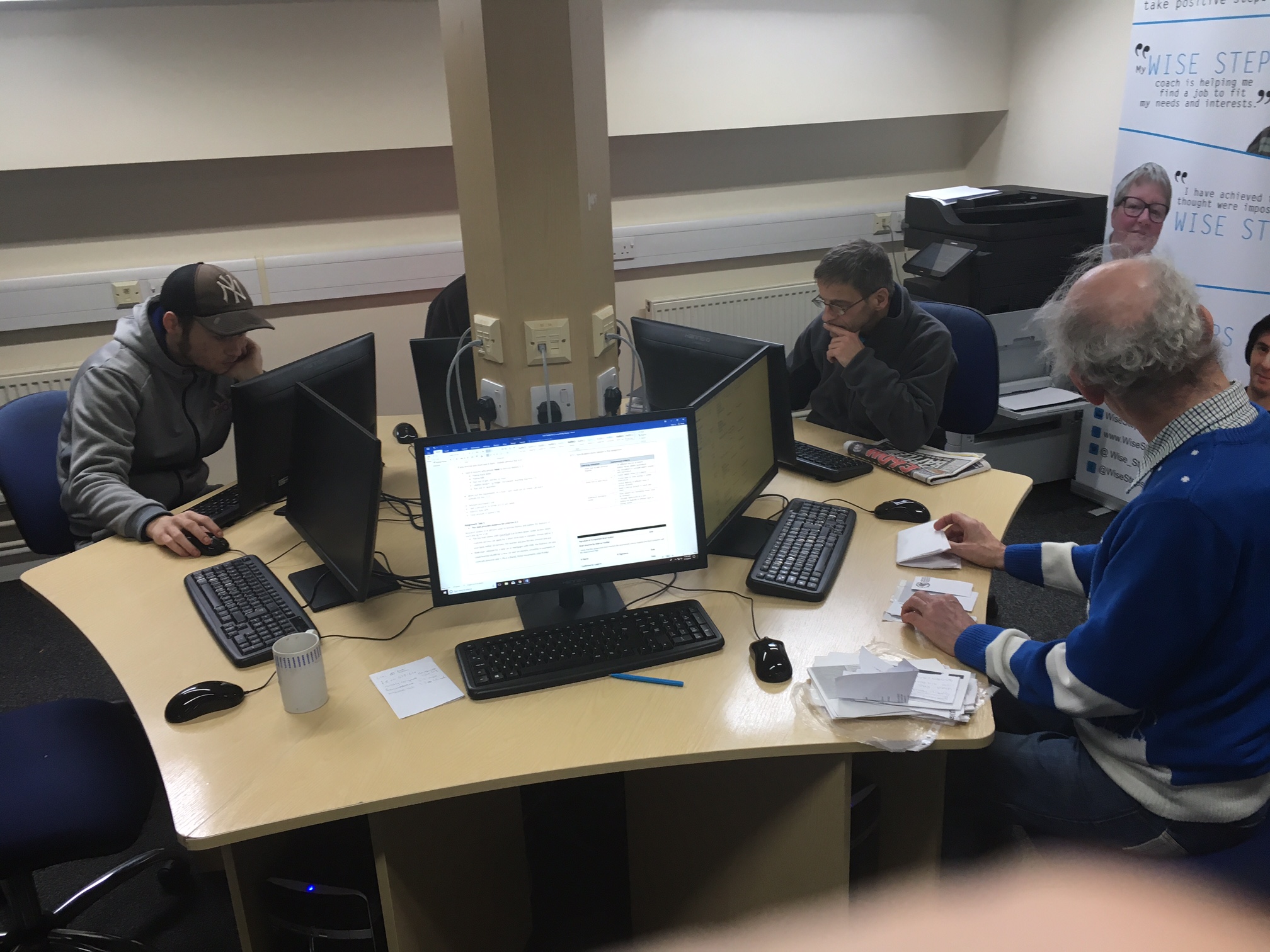 Some of our learners getting used to online and blended learning (with support online). We are proud to offer adult qualifications in a range of subjects, with blended, hybrid and flexible online and virtual teaching via EDClass. Our Virtual Classroom works for adult learners learning new qualifications in one-to-one sessions, timetabled sessions or independently whilst accessing support. We offer 19 year olds and older qualifications in:
Employability skills
Work Skills
Entrepreneur Skills
Business and Finance
Business Admin
Leadership and Management Skills
Recycling
Media
Social Media
Business Admin
Gaming
Personal Training
DJing
Taxi and Private Hire
Some of these courses are fully funded. Please call 01909 568 338 to discuss any qualification, or Functional Skills in English and Maths.
Benefits to using EDLounge for adult learners
We have classrooms and an Exams Centre in our office so that any delivery can be done in-house or virtually, through our face to face and Virtual Classroom.
EDLounge enables live teaching and learning to be delivered to improve learners and their standards in vocational subjects and qualifications.
EDLounge has been used to upskill over 400 adult learners using a blended approach of classroom and online delivery. In 2019 as it was used as part of the UK Government's Flexible Learning Fund Initiative as an introduction to the National Retraining Scheme.
One of the key elements to the EDLounge system is its flexibility for learners. In our experience of working with training providers and businesses, we have found that the key factor affecting learners is time. For example learners, studying alongside other commitments (such as work or child care) cannot be tied to the time constraints of the traditional classroom.
The learning environment provides the learner with access to the learning content, along with online tutors/assessors from anywhere at any time, all they need is an internet connection