Our Functional Skills learning resources and support materials, lessons, and tutors work alongside and towards a locked down that takes place using a secure exam platform.
The exam process that we use gives candidates the best possible environment to sit their functional skills exams and equips learners with the skills and confidence to apply, combine and adapt their mathematics and English knowledge to new situations in their life and work.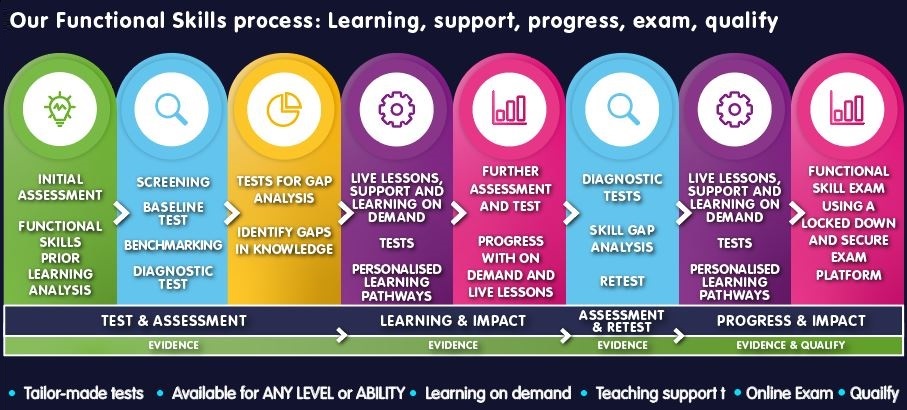 All our exams are fully invigilated and proctored for your functional skills candidates to take place for anyone, anytime and anywhere and it eliminates the need for you to travel to an exam centre. the lockdown app can be white labelled and used for any educational establishment, awarding body for functional skill delivery.

Our Functional skills platform and exams have a locked-down screen and live capturing software for proctored and invigilated exams that limit academic vernaculars with our online exam platform.