What is EDLounge?
EDLounge was created in 2009 as an inclusive resource to educate students that were in inclusion and exclusion, with an aim to develop their knowledge in Maths, English, Science and Workskills.
In 2017, EDLounge now has over 8000 elearning lessons, video sessions and live teaching to deliver a high-quality provision to students who are in:
isolation
excluded
on a 6th day provision
home-educated,
persistently absent,
school phobic,
vulnerable,
at risk,
foundational and functional skills learners,
disengaged,
demotivated,
have low level literacy or numeracy,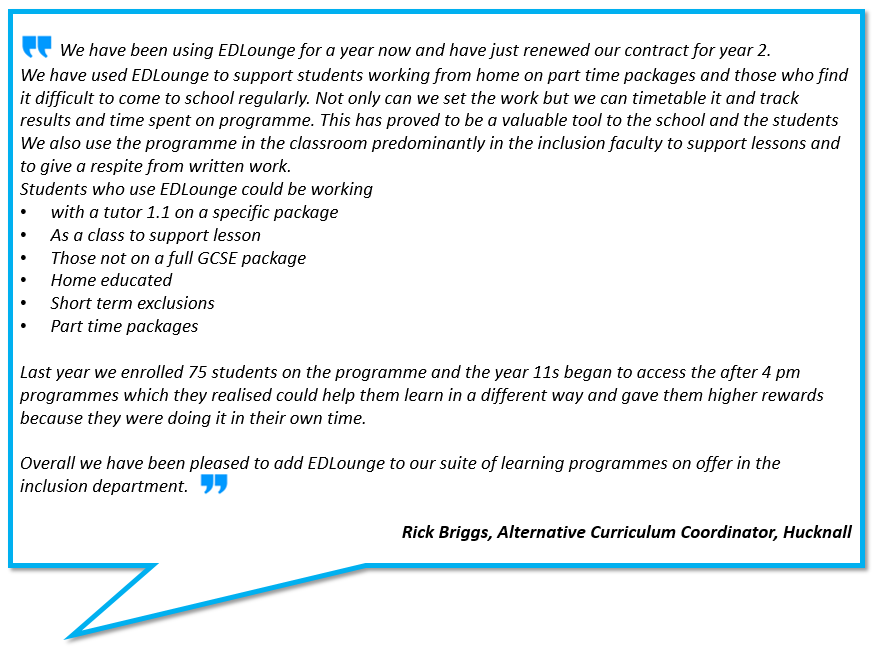 Since May 2017, EDLounge has now eight main elements for staff and the SLT for students in secondary schools.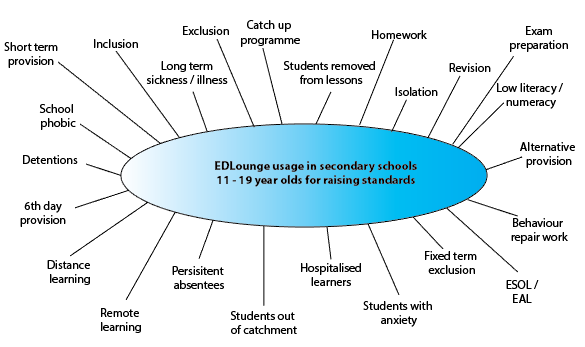 The platform enables and helps any individual in primary schools coming into secondary to catch up, be reintegrated back into mainstream education and have virtual support for any aspect when they start to fall behind or obstancles and barriers start to affect the learning. When these learners start to struggle in the 16-19 provision EDLounge can help find a functional solution and a pathway into traineeships, apprenticeship, training providers, and adult learners. Each learner has an unique learning platform where they follow their own personalised learning pathway and it is paramount that every learner on the system can be prepared for learning, exams, standards, or qualifications with measurable targets and outcomes.

To request a Demo of EDLounge please click here or fill in the contact form below