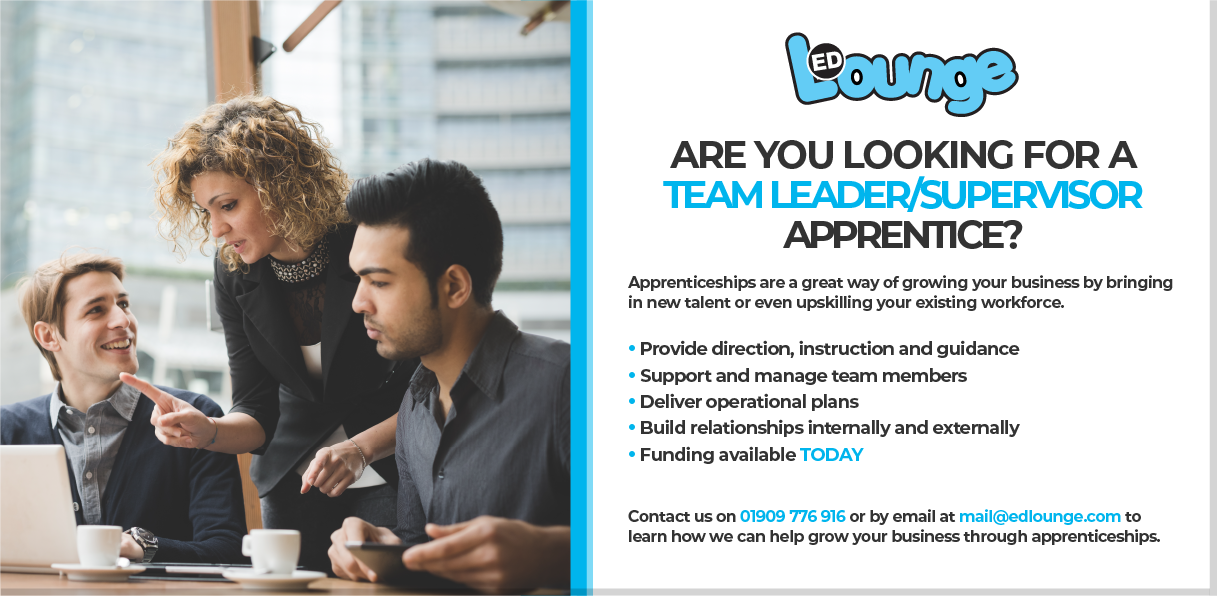 About the role
A Team Leader or Supervisor is a first-line management role, with responsibilities for managing a team to deliver a clearly defined outcome. You will provide direction, instructions and guidance to ensure the achievement of set goals. Specific responsibilities will vary, but the knowledge, skills and behaviours needed will be the same whatever the role.
Your responsibilities are likely to include supporting, managing and developing team members, managing projects, monitoring workloads, delivering operational plans, resolving problems, and building relationships internally and externally.
Duration
The apprenticeship will typically take 12 - 18 months to complete.
Interested in learning more?
You can read more about this apprenticeship along with the standards here. If you are interested in the role, fill in the contact form below and we will be in touch with more information about what we have to offer.