Working with the Rodillian Multi Academy (Leeds), Sheffield Inclusion Centre and Springwell Lincolnshire for a rage of students that used EDLounge Virtual Classroom for self study learning.
All these students in Lincolnshire and in Sheffield had a support worker and teaching staff on hand to deliver sesisons and assist with their learning whilst the learner progressed through a personalised pathway designed just for them whilst the year 12 and 13 students in Leeds used the virtual platform for self study with a support teacher online for their questions.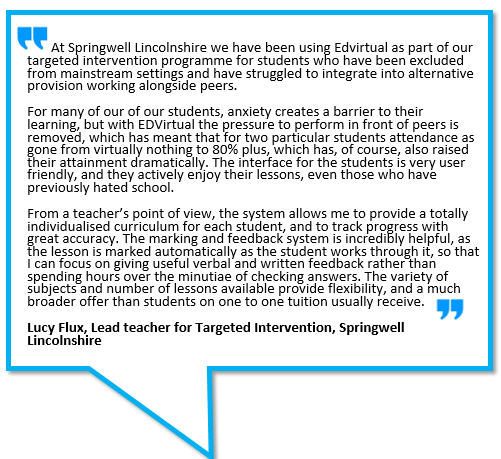 The organsiations used the virtual platform with a range of students for:
target setting,
intervention,
6th form catch up sessions
revision sessions
distance learning provision
breaking down barriers to learning with those with mental health issues, school phobic, school refusers and anxiety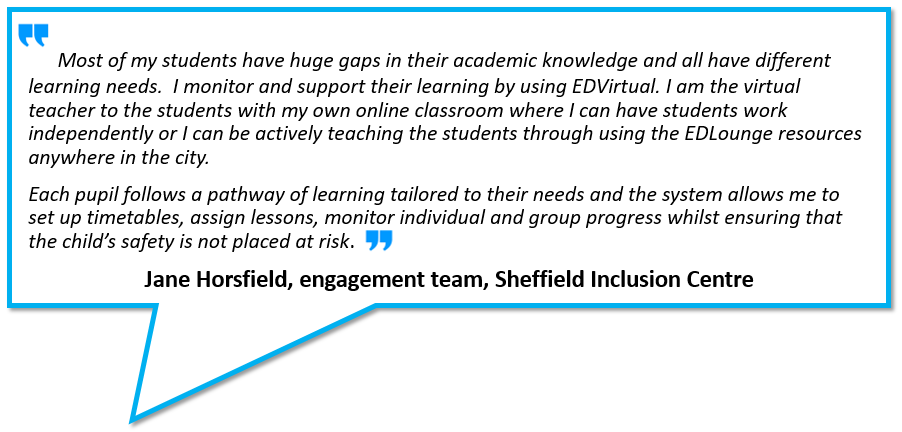 The school staff and support workers still did the daily and weekly visits but the impact for these students were pheonominal. It opened up an accessible fway to educate these students in drop in sessions, one to one sessions, timetabled session or independent support sessions.
Please call us on 01909 568 338 for more information about how indepentent self study can impact your orgainsations provision, remote learning access and raise whole school satndards.

To request a Demo of EDLounge please click here or fill in the contact form below
We Accept: