Our Classroom has a very unique approach so that any student can be learning either via a live lesson, pre programmed lesson, independently or being supervised in the classroom as you can see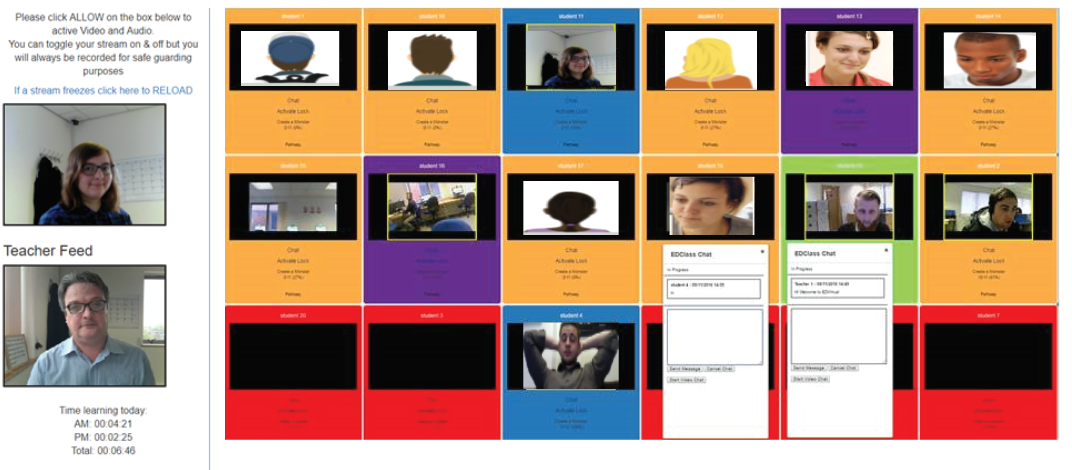 Every child can follow a unique individual learning plan with a pathway solely created for them with also time tabled sessiosn for their core, academic and vocational courses if required.
Students can chat face to face via our safe and secure virtual portal where everything is recorded for safeguard and child protection purposes. The student can also ask for help, request a written chat, require ad-hoc sessions with a tutor to explain something as they work independently.
As a student progresses through their pathways then the student, teacher, and the establishment they are from are constantly updated to prove that it is actually them doing the work and no one else.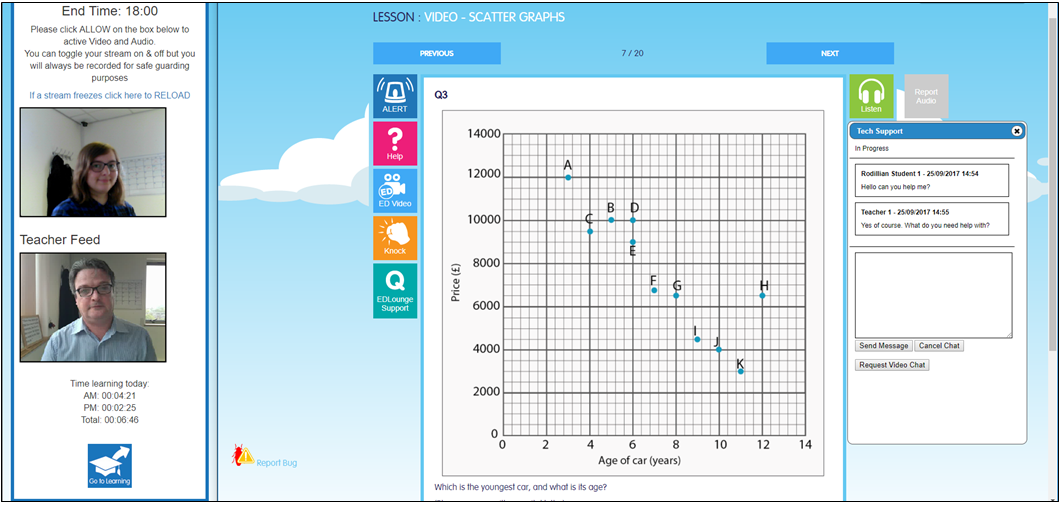 Please call 01909 568 338 for more information or fill in your details to contact us for a free demonstartion and trial.

To request a Demo of EDClass please click here or fill in the contact form below