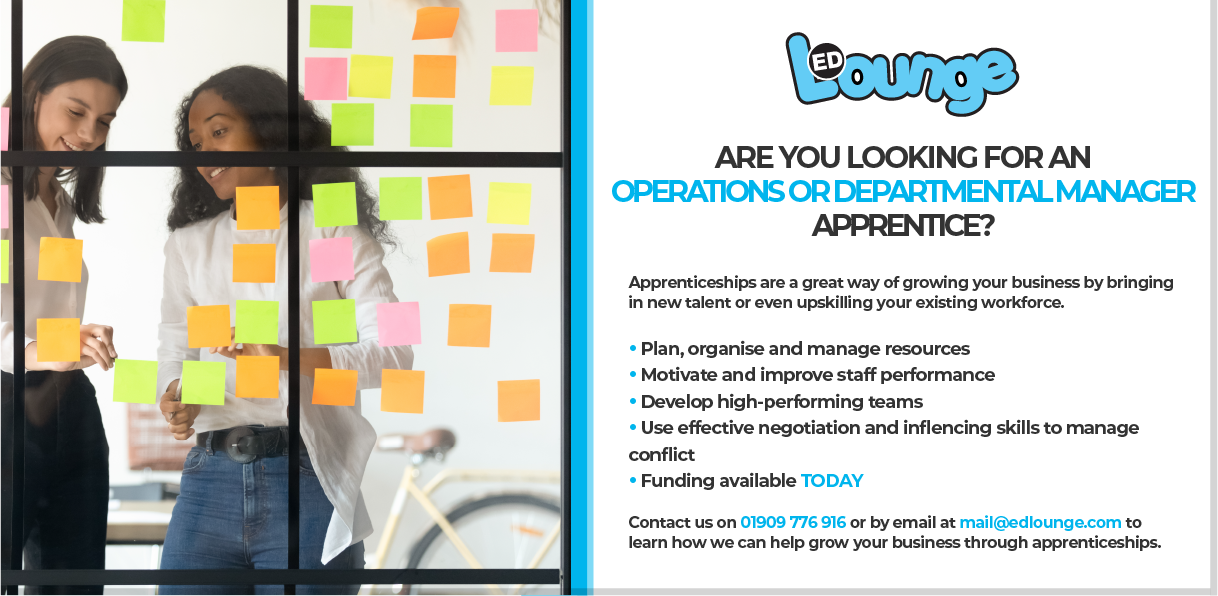 About the role
An Operations or departmental manager is someone who manages teams and/or projects, and achieving operational or departmental goals and objectives, as part of the delivery of the organisations strategy.
They are accountable to a more senior manager or business owner. Working in the private, public or third sector and in all sizes of organisation, specific responsibilities and job titles will vary, but the knowledge, skills and behaviours needed will be the same.
Duration
The apprenticeship will take typically 30 months to complete.
Interested in learning more?
You can read more about this apprenticeship along with the standards here. If you are interested in the role, fill in the contact form below and we will be in touch with more information about what we have to offer.
Get in Touch