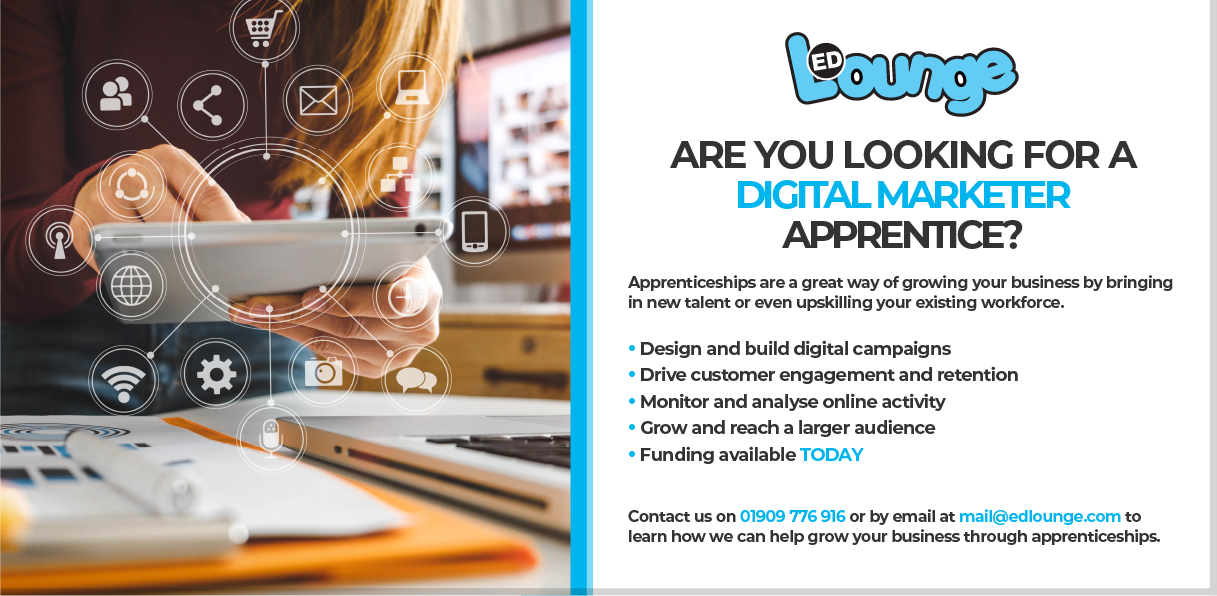 About the role
Digital Marketers work across a variety of online and social media platforms with an aim of designing, building and implementing digital campaigns. Digital Marketers typically work as part of a team to drive customer acquisition, customer engagement and customer retention in which they will have responsibility for some of the elements of the overall marketing plan or campaign. The Marketer will work on marketing briefs and instructions and they will normally report to a Digital Marketing Manager, a Marketing Manager or an IT Manager.
Learning journey
The assessment plan outlines the following assessment methods that will take place:
Portfolio - A collation of evidence of workplace activity evidencing the knowledge, skills and behaviours of a Digital Marketer
Employer reference - A testimony from the employer confirming learner competence
Synoptic project - A predefined project undertaken in a controlled environment
Interview - An opportunity for further evidence to be gathered and/or evidence to be explored in more detail
Duration
The apprenticeship will typically take 18 months to complete.
Interested in learning more?
You can read more about this apprenticeship along with the standards here. If you are interested in the role, fill in the contact form below and we will be in touch with more information about what we have to offer.