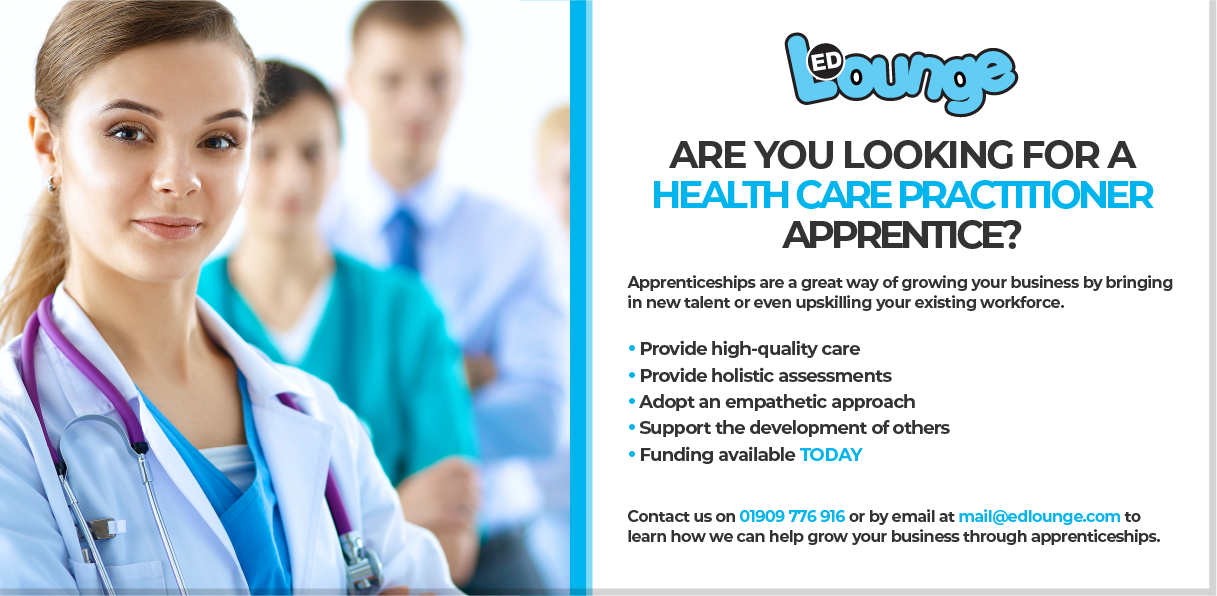 About the role
Assistant Practitioners work as part of a team to provide high-quality and compassionate care to patients. Assistant Practitioner is a job title applied to a very wide variety of roles that have been developed locally by employers to meet individual service needs.
Assistant Practitioners can be found working in a range of areas such as Cancer Services, Physiotherapy, Genito- Urinary Medicine, Orthopaedics, Hospice Care, Mental Health, Social Care, Community, Occupational Therapy, Learning Disabilities as well as hybrid roles that cross traditional occupational areas. You will therefore develop additional skills and knowledge based on your employer's requirements.
Duration
The apprenticeship will typically take 18 - 24 months to complete.
Interested in learning more?
You can read more about this apprenticeship along with the standards here. If you are interested in the role, fill in the contact form below and we will be in touch with more information about what we have to offer.