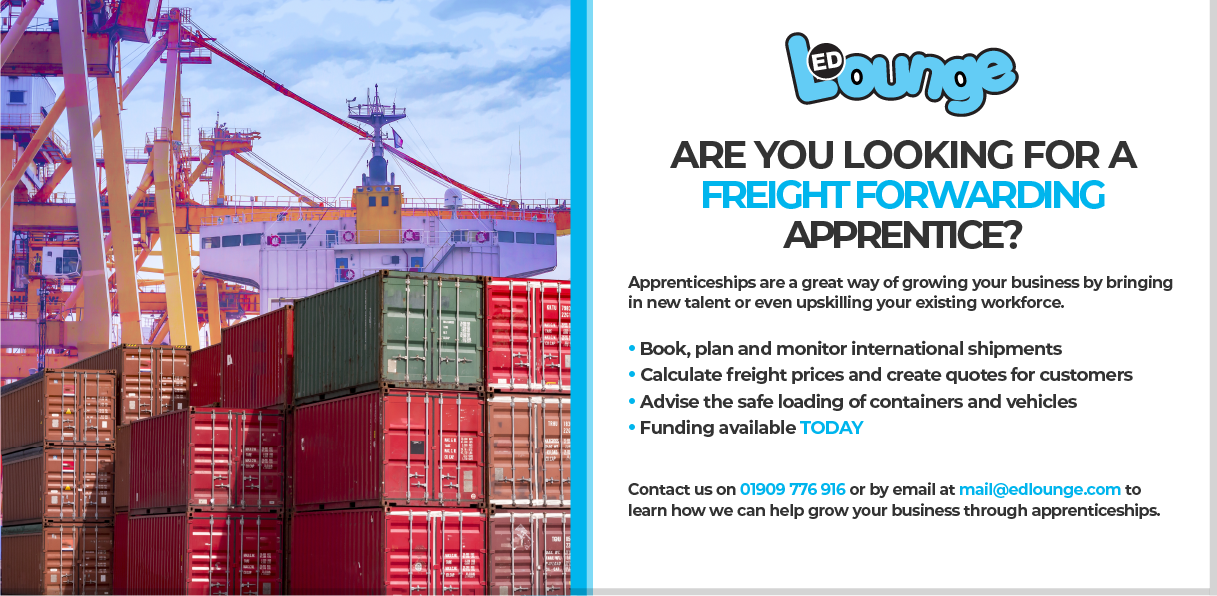 About the role
International Freight Forwarding Specialists are employed to ensure that the company they work for remains compliant with all applicable customs, import and export laws and regulations.
They have specific skills around customs procedures, classification of goods, allocating modes of transport and all relevant paper and electronic documentation.
International Freight Forwarding Specialists are responsible for a variety of tasks on a daily basis such as shipment bookings, creating the appropriate documents, liaison with carriers, ports and handling agents, transport requirements, sales quotations, invoicing, financial procedures as well as the many customs processes and regimes they will come across.
Duration
The apprenticeship will take typically 18 months to complete.
Interested in learning more?
You can read more about this apprenticeship along with the standards here. If you are interested in the role, fill in the contact form below and we will be in touch with more information about what we have to offer.
Get in Touch