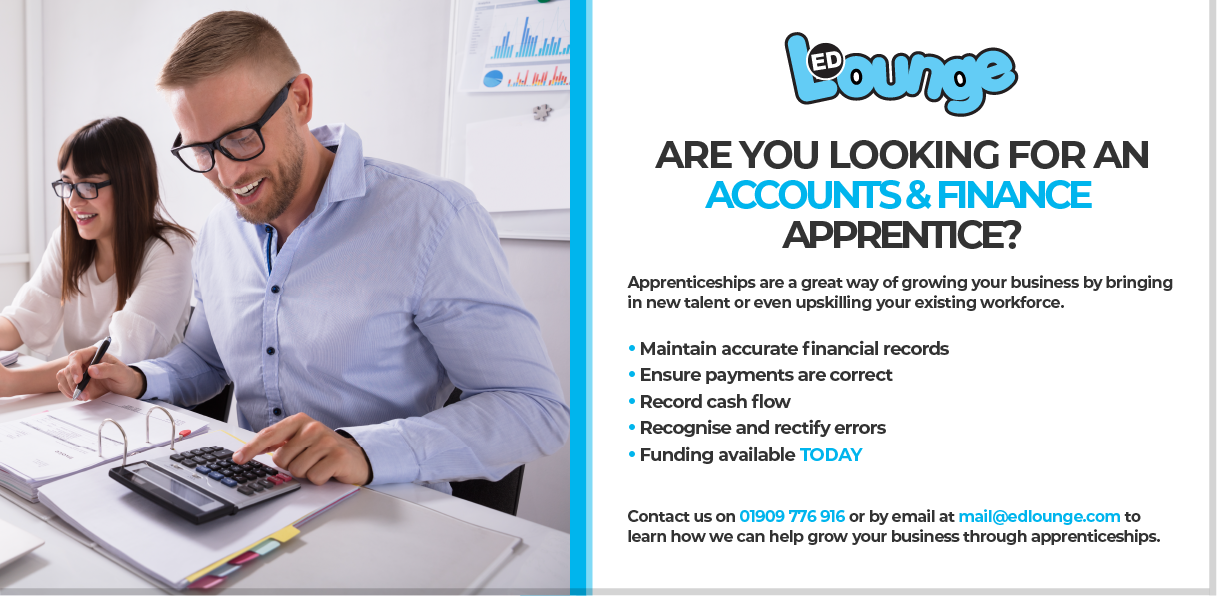 About the role
An Accounts or Finance Assistant is responsible for assisting the team of accountants with junior accounting duties (these duties will vary depending on the structure and size of the business).
Your work could include basic bookkeeping activities, working with sales teams, or checking that records and payments are correct. Accounts or finance assistants can work in almost any sector.
You may work in-house for an organisation or you might work for an accountancy firm, bookkeeping practice, Shared Service provider, self-employed or on behalf of several different clients.
Duration
The apprenticeship will take typically 12 - 14 months to complete.
Interested in learning more?
You can read more about this apprenticeship along with the standards here. If you are interested in the role, fill in the contact form below and we will be in touch with more information about what we have to offer.