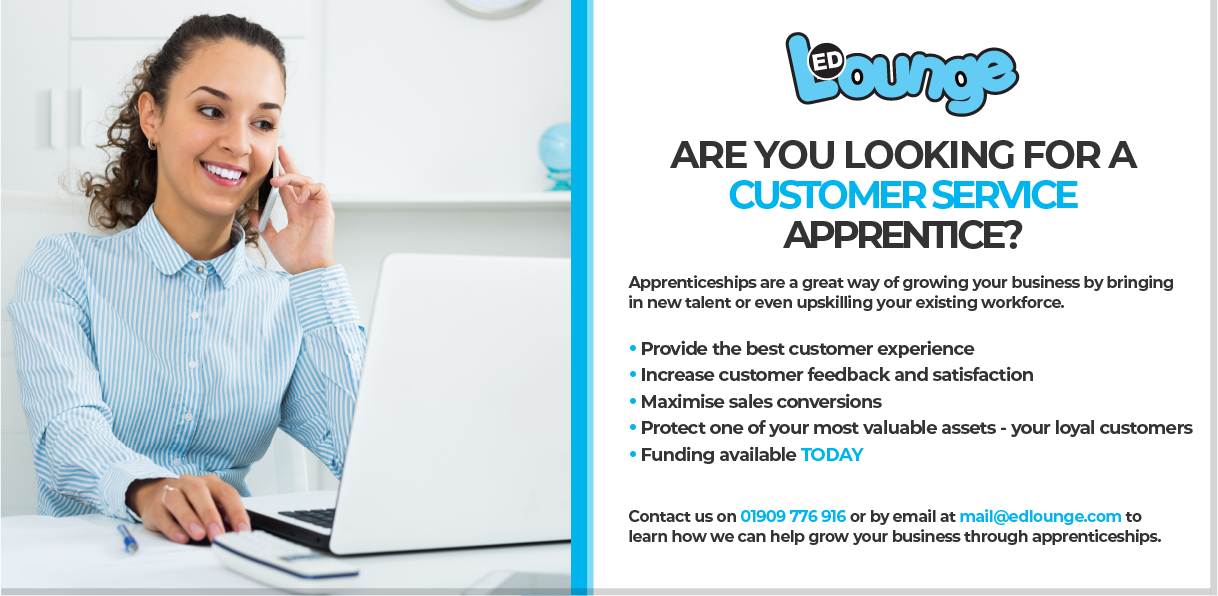 About the role
Customer Service Practitioners are responsible for delivering high-quality products and services to the customers of their organisation. This could include dealing with orders, offering advice, guidance and support, fixing problems, after care, or measuring customer satisfaction.
Your actions will influence the customer experience and their satisfaction with your organisation. You will need to demonstrate excellent customer service skills as well as good knowledge of the product and/or service. This may be; face-to-face, telephone, post, email, text and social media.
Duration
The apprenticeship will take a minimum of 12 months to complete
Interested in learning more?
You can read more about this apprenticeship along with the standards here. If you are interested in the role, fill in the contact form below and we will be in touch with more information about what we have to offer.