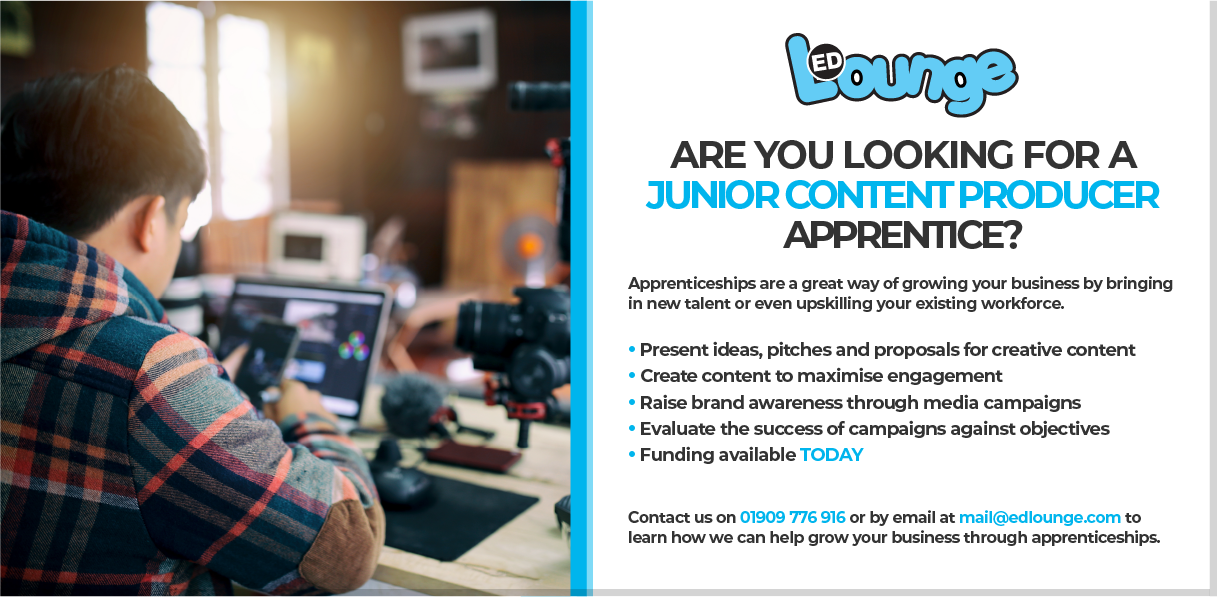 About the role
A Junior Content Producer is responsible for developing and creating content that can be used across a variety of media including digital, social media, broadcast or in print.
The content you create can be used as part of media, advertising and marketing campaigns. You will have to capture what is exciting about a campaign and design the elements that can be used across media platforms and channels.
This role may progress into Content Creation/Development roles at more senior levels across the industry, including with digital agencies, broadcasters and publishers.
Duration
The apprenticeship will take typically 12 - 18 months to complete.
Interested in learning more?
You can read more about this apprenticeship along with the standards here. If you are interested in the role, fill in the contact form below and we will be in touch with more information about what we have to offer.