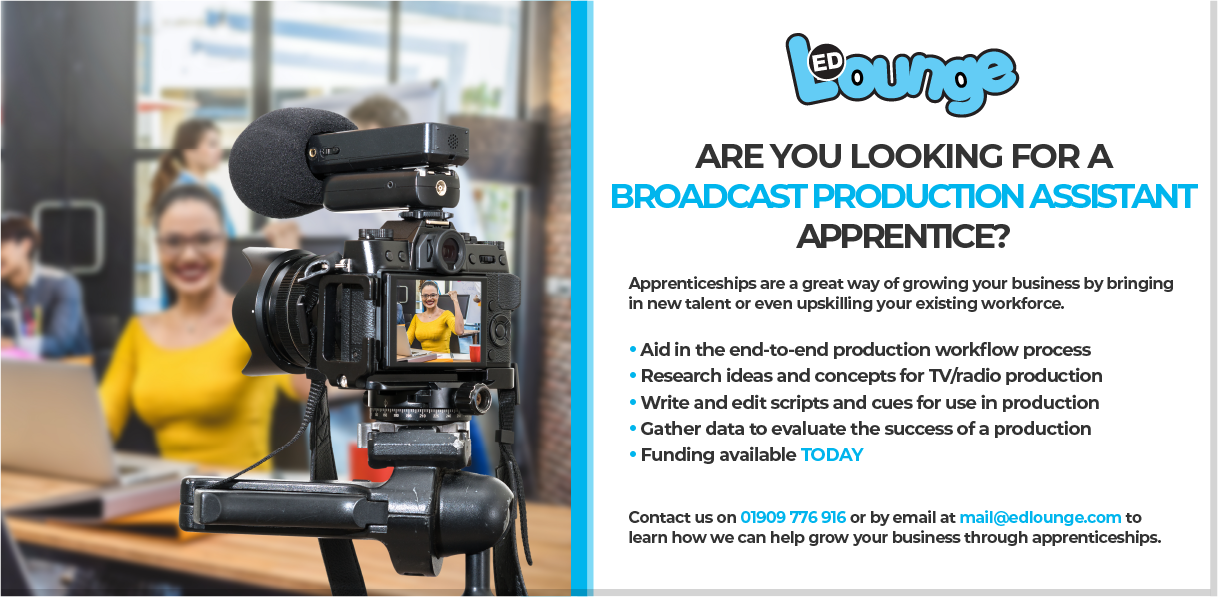 About the role
A Broadcast Production Assistant provides support and assistance to colleagues to ensure the smooth delivery of content for TV or Radio productions.
Broadcast Production Assistants work as part of a Production Team and need to be adaptable and able to learn quickly on the job; building their understanding of the TV & Radio industry as they move across production teams.
As part of their role, Broadcast Production Assistants may be involved in developing programme ideas, supporting the pitching of these new ideas and then work as part of a production team to develop and deliver these.
Broadcast Production Assistants may progress into TV or Radio creative, production management or editing roles, such as Researcher, Production Co-ordinator Editorial Co-ordinator.
Duration
The apprenticeship will take a minimum of 12 months to complete.
Interested in learning more?
You can read more about this apprenticeship along with the standards here. If you are interested in the role, fill in the contact form below and we will be in touch with more information about what we have to offer.