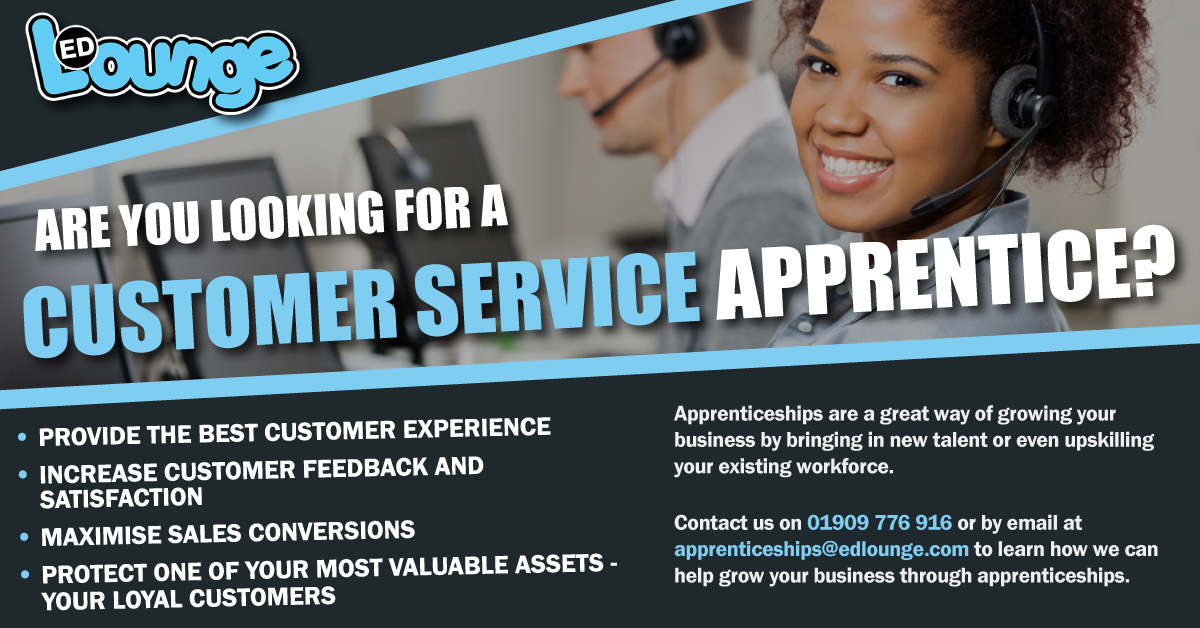 Are you looking to hire a customer service apprentice?
By investing in an apprenticeship program, you are taking the first step towards upskilling your team or bringing new talent to your business.
We will fund your apprentice and support your business from start to finish. All you need to do is employ and support an apprentice throughout their chosen apprenticeship and in turn we will support you with high quality training, to ensure a positive outcome for all.
Get in touch today on 01909 716 916 or, or fill in the contact form below, to learn more about how we can help grow your business through apprenticeships.
View the standards here.
Please note: COVID-19 remains a serious risk to health, so always follow the latest Government guidelines and stay safe!