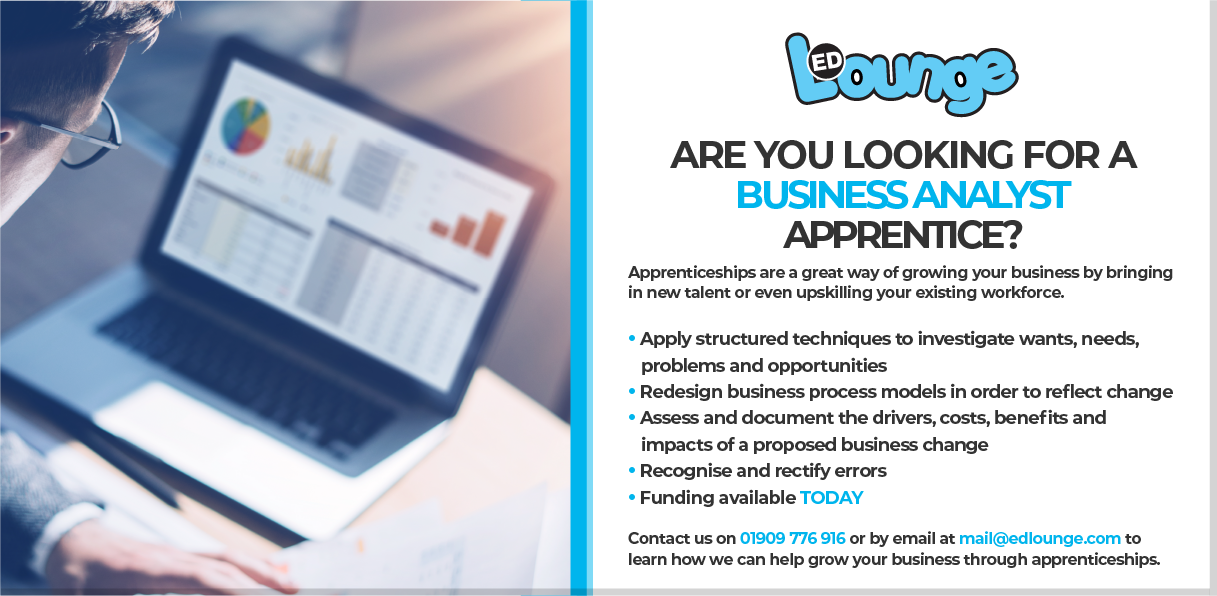 About the role
Business Analysts document business problems and user needs, and create solution requirements that align to best practice, and present them in a meaningful and logical way appropriate to the audience. By focusing on benefits and outcomes they ensure the right problems are solved and the right products are developed.
Business Analysts will determine and present solutions of how technology can be used to deliver business improvements, and support business acceptance to ensure that the proposed solution meets the defined requirements.
They help businesses to understand the current organisational situation, identify future needs and define solutions to meet those needs, often in relation to digital technology.
Duration
The apprenticeship will take typically 18 months to complete.
Interested in learning more?
You can read more about this apprenticeship along with the standards here. If you are interested in the role, fill in the contact form below and we will be in touch with more information about what we have to offer.
Get in Touch