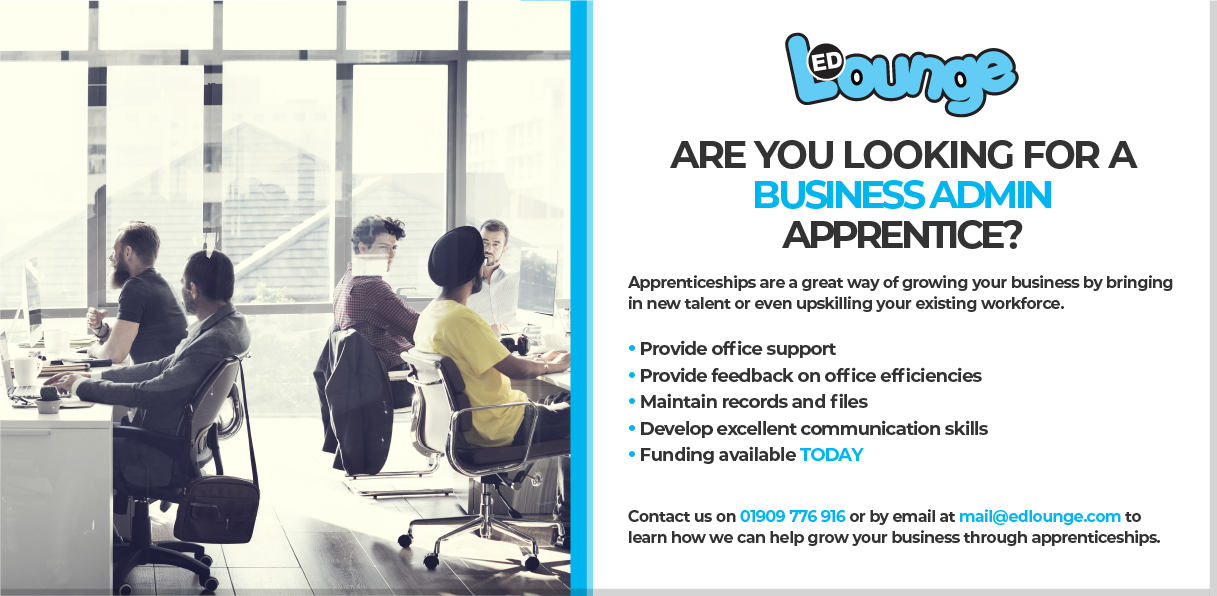 About the role
Business Administrators have a highly transferable set of knowledge, skills and behaviours that can be applied in all sectors. Throughout your apprenticeship, you will develop key skills to support and engage with different parts of your organisation.
Your job will improve the efficiency of your organisation, through the support of functional areas, working across teams and resolving issues as requested. The wide range of jobs which you will be carrying out will allow you to gain a wide variety of different skills.
Duration
The apprenticeship will typically take between 12 and 18 months to complete.
Interested in learning more?
You can read more about this apprenticeship along with the standards here. If you are interested in the role, fill in the contact form below and we will be in touch with more information about what we have to offer.